BMW R51
---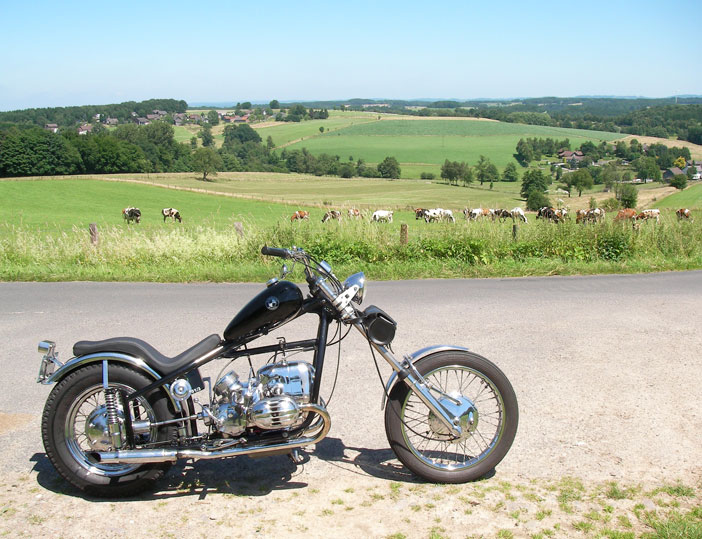 ---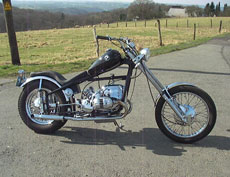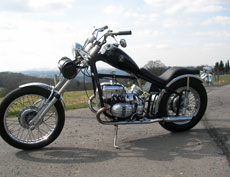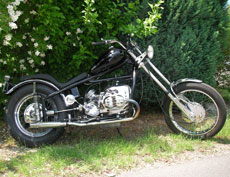 ---
---
by J. Schwertfechter from Germany
BMW R51/3 MY 1951
Was mentioned in a book about worldwide BMW customizations.
Everything is T├ťV approved. That means street legal.
The fram, tank and Seat are black the rest is chrome!
The fram is original but not the steering head.
The tank is made by BCS.
The seat hight is ca. 63cm.
The fork is from a BMW /6, with a front wheel 3.25x19
The rear wheel has the size 5.00x17
The handlebar is from Magura
The seat is self-made.
This bike was built during 5 monthes in the living room. Already received
2882 votes
Back to overview
News archive
---
2021-01-21
Fork Crash Protectors
for BMW RnineT (2021- ), RnineT Scrambler (2021- ), Pure (2021- ) & Urban G/S (2021- )
read more...
---
2021-01-13
BMW F900R conversion by Hornig
The perfect middle class roadster
read more...
---
2021-01-11
BMW F900XR conversion by Hornig
Sporty ambition meets robust touring suitability
read more...
---
2021-01-05
New BMW motorcycle accessory catalogue by Hornig
download or pre-order now for free!
read more...
---
2020-12-16
ABS resin mud guard
for BMW F900R & F900XR
read more...
---