BMW Motorcycle News
---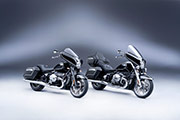 2021-08-11
New models for the R18 family
a Bavarian-American symbiosis
---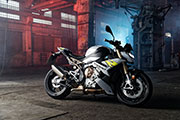 2020-12-03
The new BMW S1000R
Dynamic Roadster 2.0
---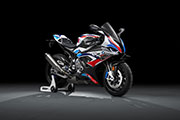 2020-09-28
The new BMW M1000RR
high performance with passion
---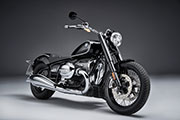 2020-04-09
The new BMW R18
traditional, yet modern
---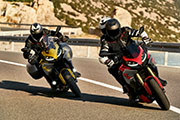 2019-11-18
The new BMW F900XR
the first of its kind in the middle class
---
Latest Product Reviews
---
Rating:
The average product rating is 4,91 / 5:
(2520 Ratings)

---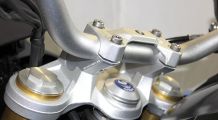 Handlebar Risers with Offset for BMW F750GS, F850GS & F850GS Adventure
good product,fast delivery A+++

---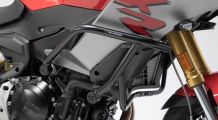 Crash bars for BMW F900XR
The only crash bars I could fit to my F900XR without removing the lower fairing/bellypan. It looks great, very strong, as expectedand I think I can fit additional driving lamps (can't have enough light to flood the road ahead of an evening!)

---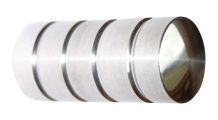 Shift lever extension for BMW R1100S
Excellent service

---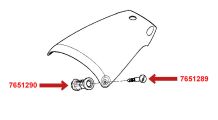 Locking for seat cover for BMW R1100S
Excellent service

---
Motorcycle Accessory Hornig News
---
2022-01-13
VStream Windscreen
for BMW R1250RT (2021- )
---
2022-01-05
New BMW motorcycle accessory catalogue by Hornig
download or pre-order now for free!
---
2022-01-04
Handlebar Risers 25mm
for BMW R18, R18 Classic & Bobber
---
2021-10-21
Handlebar Risers 25mm
for BMW S1000R (2021- )
---
2021-10-14
Crash bars
for BMW R18
---
2021-09-23
Handlebar Risers with Offset
for BMW S1000R (2021- )
---
2021-09-10
Smartphone holder with wireless charging port
for BMW motorcycles
---
2021-08-19
Engine guards
for BMW S1000RR (2019- ), S1000XR (2020- ) & S1000R (2021- )
---
2021-08-12
Handlebar Risers with Offset
for BMW F800R (2015-2019)
---
2021-07-22
Handlebar Risers
for BMW S1000XR (2020- )
---