Latest Product Reviews
---
Rating:
The average product rating is 4,91 / 5:
(2559 Ratings)

---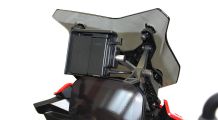 GPS Mount for BMW F900XR
The F900xr sat nav relocation bracket is very high quality, excellent fit and makes the sat nav much more useable than the original BMW position. Thee sat nav is now in line of sight so that the rider does not have to look down at the handlebars whe ...

---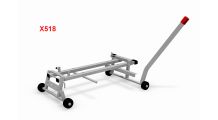 Mounting stand for rear and front for BMW R 18
Great product, it arrived in only 4 days!!! I am an old man, so added 2ft of length to the lever to make the lift a little smoother .

---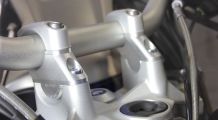 Handlebar Risers with Offset for BMW R 1200 R, LC (2015-2018)
Nicely made and perfect for the R1200R; that extra inch makes all the difference.

---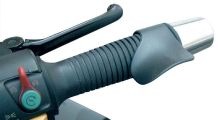 Throttle Control for BMW G 310 R
This device works great! I had problems with my throttle hand getting numb during rides, especially in situations where i could not let go to give my hand a quick break. This device allows me to stretch my fingers while staying on the throttle at cur ...

---
Motorcycle Accessory Hornig News
---
2022-06-23
Free tickets for INTERMOT 2022
JOIN NOW - IT'S ALL RIDE!
---
2022-06-15
Sport windshield
for BMW S1000R (2021- )
---
2022-05-12
Adapter for tubular handlebar fixation
for BMW motorcycles
---
2022-04-21
Handlebar Risers with Offset
for BMW R1250RT (2021- )
---
2022-04-14
Side stand foot enlargement
for BMW S1000R (2021- )
---
2022-03-08
BMW RnineT conversion by Hornig
unique old school look for the Heritage roadster
---
2022-02-18
Registration Plate Holder
for BMW S1000R (2021- ) & S1000RR (2019- )
---
2022-02-15
BMW R18 conversion by Hornig
individual fine-tuning for the Big Boxer
---
2022-01-31
New BMW motorcycle accessory catalogue 2022 by Hornig
ready for shipping!
---
2022-01-13
VStream Windscreen
for BMW R1250RT (2021- )
---