BMW Motorcycle News
---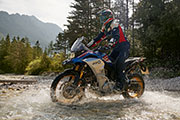 2018-11-06
The new BMW F850GS Adventure
more adventure with new Off-Road-Design
---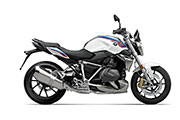 2018-11-06
The new BMW R1250R
Fascination Roadster with new Boxer engine
---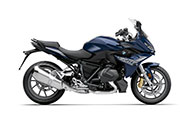 2018-11-06
The new BMW R1250RS
Sport Touring with new Boxer engine
---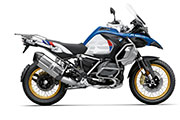 2018-11-06
The new BMW R1250GS Adventure
Long-distance trips and motorcycling adventures
---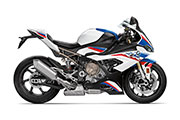 2018-11-06
The new BMW S1000RR
even lighter and faster
---
Latest Product Reviews
---
Rating:
The average product rating is 4,90 / 5:
(2106 Ratings)

---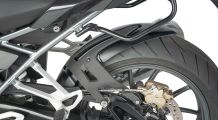 ABS resin mud guard for BMW R 1200 R, LC (2015-)
An excellent product that fits perfectly & replaces the mud-sling I originally fitted (I found it didn't reduce the spray spreading everywhere) Quality, price, quick delivery from HORNIG to Australia & an excellent video online to ensure cor ...

---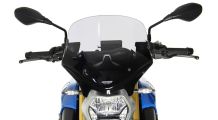 Touring screen for original mounting for BMW R 1200 R, LC (2015-)
Great service and fast delivery .

---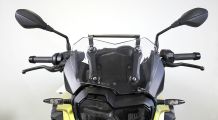 GPS Mount for BMW F750GS, F850GS & F850GS Adventure
Good quality easy to install

---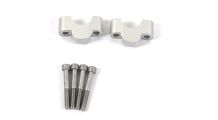 Handlebar risers for BMW R 1200 R, LC (2015-)
These bar risers were a perfect fit and very easy to install. I applaud Hornig for demonstrating the installation steps - very clearly done. In my case, the clutch hydraulic line was already relocated, but the video demonstration I'm sure would answ ...

---
Motorcycle Accessory Hornig News
---
2019-05-23
Handlebar Risers with Offset
for BMW F750GS
---
2019-05-17
BMW F850GS conversion by Hornig
the middle class touring Enduro developed to the next level
---
2019-05-10
Inside bags
for GIVI Aluminum Cases
---
2019-04-24
BMW R1250RT conversion by Hornig
the most individual touring bike one could wish for
---
2019-04-23
Mirror Extensions
for BMW R1200RS / R1250RS
---
2019-04-11
Handlebar Risers with Offset
for BMW RnineT, RnineT Scrambler, Pure & Urban G/S
---
2019-03-26
BMW R1250GS conversion by Hornig
an increase in safety, comfort and individuality for the new boxer
---
2019-03-21
Frame Infill Panels
for BMW F750GS, F850GS & F850GS Adventure
---
2019-03-12
Handlebar Risers with Offset
for BMW F850GS & F850GS Adventure
---
2019-02-21
V-Stream Windscreen
for BMW F850GS
---