BMW Motorcycle News
---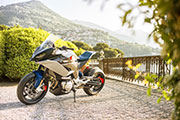 2018-06-06
The new BMW Motorrad Concept 9cento
smart all-rounder in the mid-range segment
---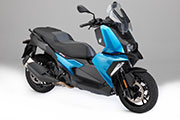 2017-11-08
The new BMW C400X
Dynamic mid-size scooter for maximum riding fun in an urban setting
---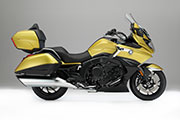 2017-11-08
The new BMW K1600 Grand America
Supreme performance and exclusive equipment
---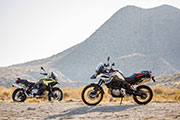 2017-11-08
The new BMW F750GS and F850GS
Premium middle-class travel enduros
---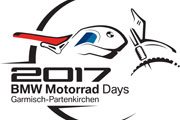 2017-06-01
BMW Motorrad Days 2017
Visit us!
---
Latest Product Reviews
---
Rating:
The average product rating is 4,89 / 5:
(1946 Ratings)

---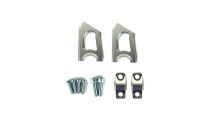 Handlebar Risers with Offset for BMW R1200GS, R1200GS Adventure & HP2
I received a set of Bar Risers (20mm up & 30 mm back) for my 2010 R1200GS, they are beautifully finished and look factory. A much more comfortable riding position for long touring and better control while standing on the pegs.

---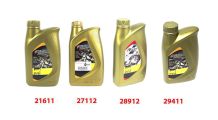 Engine Oil for BMW R1100RT, R1150RT
Perfect, and fast shipping

---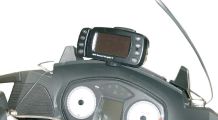 GPS Mount 3 for BMW R1200RT (2005-2013)
Fits perfectly, as expected

---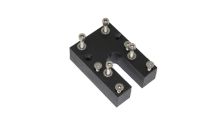 Adapter ZUMO 340, 345, 350, 390 and 395 for BMW R1200RT (2005-2013)
Fits perfectly, as expected

---
Motorcycle Accessory Hornig News
---
2018-06-14
Crash bar bags
for BMW R1200GS LC (2017- )
---
2018-05-23
BMW G310GS conversion by Hornig
cool look, more security and comfort for the trendy Enduro
---
2018-05-17
Universal Bag for Vario Case
for BMW GS models
---
2018-04-25
BMW R1200GS 2018 conversion by Hornig
with more comfort, security and individuality
---
2018-04-17
Cooler protection
for BMW RnineT, RnineT Scrambler, Pure, Racer & Urban G/S
---
2018-03-23
BMW R1200R Scrambler conversion by Hornig
fresh look for the popular Roadster
---
2018-03-20
Motorcycle tours around Cham
Tour suggestions for the Bavarian Forest
---
2018-03-15
Mirror Extensions
for BMW G310R & G310GS
---
2018-02-23
BMW RnineT conversion by Hornig
individual design for the trendy Heritage model
---
2018-02-21
Sport windshield
for BMW G 310 R
---