BMW Motorcycle News
---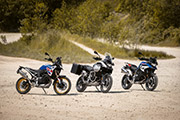 2023-09-22
The new generation of Enduros
BMW F900GS, F900GS Adventure and F800GS
---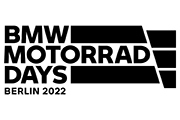 2022-05-25
BMW Motorrad Days 2022
Visit us! - Booth H20-A1
---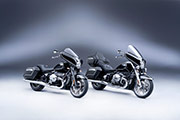 2021-08-11
New models for the R18 family
a Bavarian-American symbiosis
---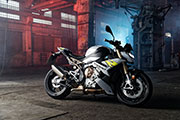 2020-12-03
The new BMW S1000R
Dynamic Roadster 2.0
---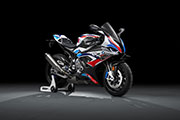 2020-09-28
The new BMW M1000RR
high performance with passion
---
Latest Product Reviews
---
Rating:
The average product rating is 4,91 / 5:
(2664 Ratings)

---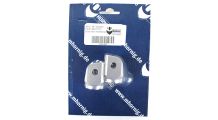 Driver Vario Footrest System for BMW R1100S
excellent product and service AGAIN!! You brpke the delivery record --this time four days Germany to doorstep in new zealand.-- AMAZING!!

---
Standard LED Indicator for BMW G 310 R
Perfect fit on my 2022 G310R. Half the size of the bulky, damage-prone US spec versions they replaced. LEDs are every bit as bright as the originals. Easy to install, with zero modifications. Considering another pair to replace the front indicato ...

---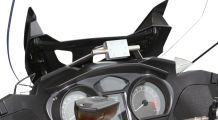 GPS Mount R1200RT 2010 for BMW R1200RT (2005-2013)
Great piece of kit, easy to install and not shaking at all. The size could be a bit more precise as the screw side of the part is lightly interfering with the screen movement. But happy as it does the job without being too intrusive

---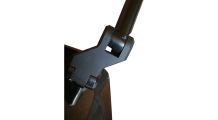 Mirror Extensions for BMW R 1200 RS, LC (2015-)
Easy to fit and strong, a bit expensive, though.

---
Motorcycle Accessory Hornig News
---
2023-09-28
Paint protection for tank (transparent)
for BMW R18
---
2023-09-21
"RacingVision" bulb for main headlights
for BMW motorcycles
---
2023-08-24
SP Connect smartphone mounts
for BMW motorcycles
---
2023-08-17
Leather tank panel with smartphone pocket
for BMW R18
---
2023-07-20
GPS Mount
for BMW RnineT
---
2023-07-13
Leather cuffs for handlebar grips
for BMW R18
---
2023-06-22
Adjustable Handlebar Risers
for BMW R1200GS LC & Adv. LC, R1250GS & Adv., R1250RT, S1000XR (2015-2019)
---
2023-06-15
LED retrofit bulb
for BMW motorcycles
---
2023-05-25
Horn
for BMW R18, S1000R (2021- ), F800S, F800ST & F800GT
---
2023-05-19
Tail / Rear Seat Bag
for BMW S1000R/RR
---