BMW Motorcycle News
---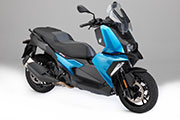 2017-11-08
The new BMW C400X
Dynamic mid-size scooter for maximum riding fun in an urban setting
---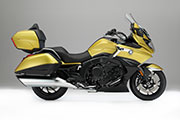 2017-11-08
The new BMW K1600 Grand America
Supreme performance and exclusive equipment
---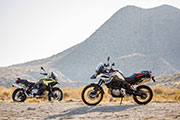 2017-11-08
The new BMW F750GS and F850GS
Premium middle-class travel enduros
---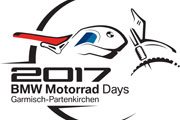 2017-06-01
BMW Motorrad Days 2017
Visit us!
---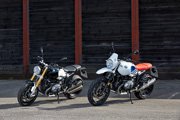 2016-11-16
The new BMW RnineT and RnineT Urban G/S
Refined roadster with boutique manufacturing character and boxer feeling in a classic enduro outfit
---
Latest Product Reviews
---
Rating:
The average product rating is 4,89 / 5:
(1926 Ratings)

---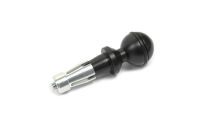 GPS Mounting Ram Ball for BMW K1200S
Delivered in very timely fashion. Correct part shipped, fitted exactly as required. I will be looking for more parts from this site in the near future.

---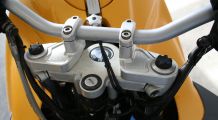 Superbike Handlebar for BMW R1100S
It's a great alternative handle bar in case you are looking for a more straight up position on the R1100S. Driving is much more relaxed and handling of the bike increases as you can steer better from the waist and push the bike in the corner. The ...

---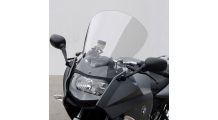 Windscreen for BMW F800S, F800ST & F800GT
Very good!

---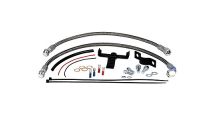 Oil cooler relocation kit for BMW R 100 Model
Hornig give me always good service. The hoses for oil cooler mede it possible to mount oil cooler to my BMW R80 Basic. If I could choose, I would have tubes out from the thermostat, since they are very near the exhaust pipes.

---
Motorcycle Accessory Hornig News
---
2018-05-23
BMW G310GS conversion by Hornig
cool look, more security and comfort for the trendy Enduro
---
2018-05-17
Universal Bag for Vario Case
for BMW GS models
---
2018-04-25
BMW R1200GS 2018 conversion by Hornig
with more comfort, security and individuality
---
2018-04-17
Cooler protection
for BMW RnineT, RnineT Scrambler, Pure, Racer & Urban G/S
---
2018-03-23
BMW R1200R Scrambler conversion by Hornig
fresh look for the popular Roadster
---
2018-03-20
Motorcycle tours around Cham
Tour suggestions for the Bavarian Forest
---
2018-03-15
Mirror Extensions
for BMW G310R & G310GS
---
2018-02-23
BMW RnineT conversion by Hornig
individual design for the trendy Heritage model
---
2018-02-21
Sport windshield
for BMW G 310 R
---
2018-02-15
Handlebar Risers with Offset
for BMW R1200R LC & R1200RS
---