BMW Motorcycle News
---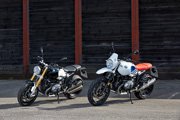 2016-11-16
The new BMW RnineT and RnineT Urban G/S
Refined roadster with boutique manufacturing character and boxer feeling in a classic enduro outfit
---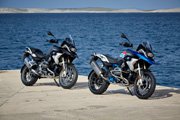 2016-11-14
The new BMW R1200GS LC 2017
The perfect companion for the most remote corners of the world
---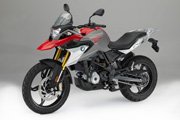 2016-11-09
The new BMW G 310 GS
Perfect functioning, reliability and robustness in the below 500cc capacity segment
---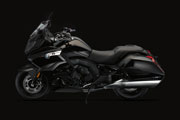 2016-10-11
The new BMW K 1600 B
"Grand American Touring" in the form of a serial motorbike
---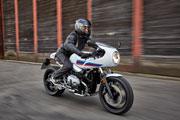 2016-10-11
The new BMW R nineT Racer and R nineT Pure
Stylish Roadster and classical sports motorcycle
---
Latest Product Reviews
---
Rating:
The average product rating is 4,88 / 5:
(1614 Ratings)

---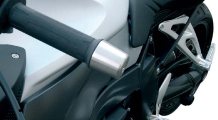 Bar end weights for BMW R1200RT
Very high quality components. Absolutely happy with them.

---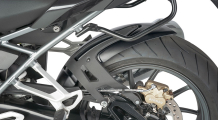 ABS resin mud guard for BMW R 1200 RS, LC (2015-)
Great product which does its job very well. Make sure you keep rest wheel supported when taking bolts out. Like others BMW should offer these as standard. Keeps important suspension bits much cleaner and drier.

---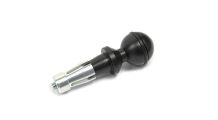 GPS Mounting for BMW K1300R
The mount arrived very quickly and was very easy to fit. It looks as though it was supplied as OEM and makes mounting the sat nav very easy. Previously I had the ram mount attached to the wing mirror but this looks much better and is actually easier ...

---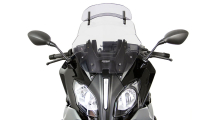 Vario touring screen for original mounting for BMW R 1200 RS, LC (2015-)
Easy to order, shipped fast I had part in half the time I expected. Very easy to install and the smoke tint looks great on my gray and black BMW R1200RS. Great experience.

---
Motorcycle Accessory Hornig News
---
2017-01-19
GPS Mount
for BMW HP2 Sport
---
2017-01-18
Aluminum Case Bags
for BMW R1200GS Adv. LC (2014- )
---
2017-01-02
New BMW motorcycle accessory catalogue 2017 by Hornig
download or pre-order now for free!
---
2016-12-30
Polycarbonate LED Headlight Guard
for BMW R1200GS LC & R1200GS Adventure LC
---
2016-12-23
GPS Mount
for BMW R 1200 RS, LC (2015-)
---
2016-12-01
Extenda Fender
for BMW R 1200 RS, LC (2015-)
---
2016-11-15
Puig Engine Spoiler
for BMW R 1200 GS, LC (2013-) & R 1200 GS Adventure, LC (2014-)
---
2016-11-02
Frame Infill Panels
for BMW R 1200 R, LC (2015-)
---
2016-10-20
ZTechnik Windscreen
for BMW S 1000 R
---
2016-10-11
Intermot 2016 in Cologne, Germany
with many highlights
---