BMW Motorcycle News
---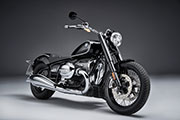 2020-04-09
The new BMW R18
traditional, yet modern
---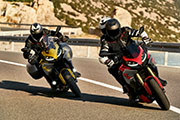 2019-11-18
The new BMW F900XR
the first of its kind in the middle class
---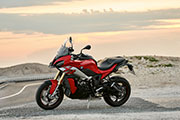 2019-11-14
The new BMW S1000XR
long-distance performance combined with sportiness
---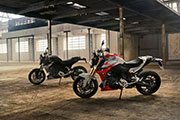 2019-11-14
The new BMW F900R
precision and directness in the middle class segment
---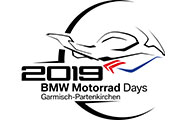 2019-06-05
BMW Motorrad Days 2019
Visit us!
---
Latest Product Reviews
---
Rating:
The average product rating is 4,90 / 5:
(2360 Ratings)

---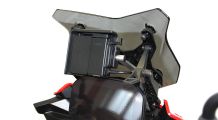 GPS Mount for BMW F900XR
Good quality, robust bracket that does the job BMW should have done already. Slightly more vibration than original OEM mount, but well postioned. I'd happily fit it again.

---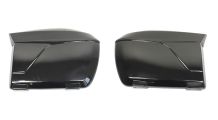 Suitcase Flat Lids for BMW R 1250 RT
Looks and fit fine

---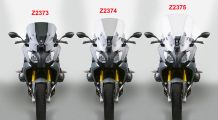 ZTechnik Windscreen for BMW R 1250 RS
A vast improvement over the original

---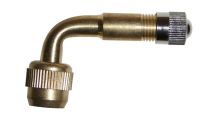 90 degree Valve Stem Adapter for BMW R850C, R1200C
Great

---
Motorcycle Accessory Hornig News
---
2020-09-17
Rear Swingarm Crash Protectors
for BMW F900R, F900XR & S1000XR
---
2020-08-20
Side stand foot enlargement
for BMW S1000XR (2020- )
---
2020-08-13
Inside bag
for BMW K1600B
---
2020-07-23
Extenda Fender
for BMW S1000XR (2020- ) & F900XR
---
2020-07-14
GPS Mounting
for BMW S1000XR (2020- )
---
2020-07-01
Key pouch with RFID blocker
for Keyless Ride
---
2020-06-18
Crash Protectors
for BMW F900R
---
2020-05-28
Crash bar bags
for BMW R1250GS Adventure
---
2020-05-22
Tank Bag 9-14 L
for BMW F900R & F900XR
---
2020-04-23
Handlebar Risers with Offset
for BMW F900R & F900XR
---